Delta MQD Waiver – What's The Future?
Airline Status
Gaining "status" with any of the major domestic airlines requires not just flying many miles, but also achieving certain levels of dollar spend. A few years ago, the distance you flew translated directly to eligible miles towards "status". Currently, you must ALSO spend a certain amount for each status level. This means that if you always buy the least expensive tickets, you'll find it harder to achieve "status". Conversely, if you fly for business and your employer buys expensive business class tickets, it's easier to become an elite member.
Delta uses this concept to apply to all Medallion members and those who want Medallion elite status (Silver, Gold, Platinum, and Diamond.
Click on the link to view the requirements :
https://www.delta.com/content/www/en_US/skymiles/medallion-program/medallion-qualification-dollars.smt-diamond.html
The miles requirement is called MQM (Medallion Qualification Miles). The dollar spend requirement is called MQD (Medallion Qualification Dollars).
Waivers
Delta offers a waiver for MQDs – if you have a Delta Amex (available in Gold, Platinum, and Reserve varieties) and you spend $25,000 in one year on one of those cards, you do not have to hit the MQD requirement.
This is a huge deal, since to hit Platinum or Diamond status you would have to spend $9,000 or $15,000, respectively, on Delta tickets. I hit Diamond status this year, which is 125,000 MQMs, but spent less than $4,000 on actual tickets, thanks to the MQD waiver via the Delta Amex card.
There have been rumors circulating that Delta will remove this MQD waiver for Diamond status. This would effectively prevent many loyal fliers from achieving Diamond status, as the MQD requirement would be too hard to hit.
Is the airline trying to limit top-tier status, therefore making it more exclusive for those business travelers that don't care about ticket price? Preventing most fliers from getting to Diamond will make travelers spend their money elsewhere; it gives them less reason to stay with Delta as a brand.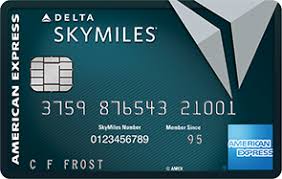 I wrote to Delta and received this response, which is a neutral answer and doesn't really give any definitive insight (although this representative was very professional & polite, and replied within 24 hours, which was great!) :
Thank you for contacting us.
At this time, we do not have an MQD waiver for our Diamond Medallion flyers. We do, however, have a spend waiver for any Medallion spending over $25,000 when using their Delta American Express Card. We have not announced that we are discontinuing the spend waiver. Normally, when we make changes to our Medallion program, we make an announcement via email and on delta.com 6 months to a year ahead of time. I, nor my co-workers, have heard anything about this. Please let us know if you have any further questions.
Thank you again for giving us an opportunity to respond to your concern. We very much appreciate your Diamond Medallion loyalty to Delta and look forward to the privilege of serving you again soon.
Dear Delta & Dear Amex : this would be a huge black eye on the SkyMiles Program and for Amex (I spend a lot of money with my Amex cards). Chase and others now have a more versatile program with equal or more impressive rewards, and this initiative would be a demerit for the airline and its partners. Diamond is a status that loyal fliers want to achieve! Do not remove the waiver for any status!